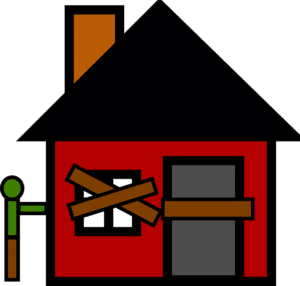 Nevada Foreclosure Mediation (FMP) – Does it work?
Assume you just opened your mailbox and have 5-10 certified letters from your Lender or Foreclosing Trustee has just occurred and the feelings of fear and confusion that hit you immediately. Sadly, this is a feeling most Nevada homeowners know all too well. These documents are known as the Notice of Default (NOD). Most people just want to take all the documents and immediately put them in the trash. But don't do that. This event of receiving the NOD is a triggering event that allows Nevada homeowners the right to elect mediation to have a face-to-face meeting with their Lender and a Nevada trained Mediator. The law that covers this is under AB-149. Personally, as a Nevada Supreme Court Appointed Mediator and a Homeowner's Attorney, I have seen this process first hand and can answer the question – does Foreclosure Mediation Program work?
The short answer is, yes.
First off, Lender's are required to act in Good-faith and if they do not accomplish this requirement of Good-faith, the Lender is barred from foreclosing and must re-file the NOD. Second, the Lender is required to provide evidence that they own the loan (i.e., provide a certified copy of the Promissory Note and Deed of Trust and any Assignments thereof). Just like the Good-faith requirement, if the lender fails this requirement, they also might be barred from foreclosing and may re-file the NOD. Then the mediation turns to the meat of the process, whether a modification or short sale is viable under the circumstances. While this can be the most time consuming, generally a homeowner's goals and objectives can be obtained with proper planning and sound counsel during this process. If an agreement is reached, a Mediator's Statement is drafted and hopefully a homeowner's months and months of a nightmare can come to an end!
The key to doing well at these mediations is having sound counsel. However, the success of the process depends on your objectives. That is why I offer free consultations to discuss your objectives and determine the best course of action for you and your family. Personally, I've helped hundreds of homeowners in this process and remember, the banks have attorneys and so should you!
Taylor L. Randolph, Esq.
Randolph Law Firm, P.C.
2045 Village Center Circle, Suite 100
Las Vegas, Nevada 89134
Tel. (702) 877-1313
Fax. (702) 233-5597
tr@randolphlawfirm.com