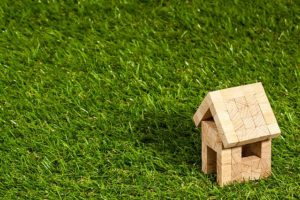 Legislation offering tax debt relief set to expire at end of 2012
The nation's struggling economy has hit homeowners especially hard over the past few years. Many in Nevada and across the country have had to make the tough choice to either default on their home mortgages or agree to a short sale in order to get out from under a house payment they can no longer afford. Unfortunately, legislation offering relief from tax debt related to home loan forgiveness and short sales is set to expire at the end of 2012 unless Congress intervenes.
The Mortgage Debt Relief Act has helped many homeowners over the past five years by waving the income tax debt that would normally accrue when a lender forgives a portion of a mortgage loan balance that is still due after a short sale is completed.
Once the act expires, however, that forgiven amount will once again become taxable income. While the act may have initially been passed to help struggling homeowners when the housing crisis first hit, the crisis is nowhere near over. Many Americans still need the tax relief provided by this act. It is no secret that homeowners who are losing their homes due to foreclosure or in a short sale are already struggling financially.
The National Association of Realtors is urging Congress to extend this tax relief act past the 2012 deadline. Others are also requesting that Congress extend the time that this act assists struggling homeowners. Three separate bills have been proposed. While each differs on how long debt relief would be offered to imperiled homeowners, all are focused upon helping such Americans going through home foreclosure or short sales.
Hopefully, Congress will agree to some form of extension to this tax debt relief legislation. Failing to do so could not only harm struggling homeowners but further impact the still-struggling housing market. Nevada homeowners who are facing the potential of defaulting on home loans or agreeing to a short sale may want to keep an eye on this debt relief legislation to see if it is extended. And some of those homeowners may find that bankruptcy protection offers a means of stopping foreclosure in its tracks while providing a mechanism for resolving one's financial obligations once and for all.
Source: CBSNews.com, "New taxes on forgiven mortgage debt to hit owners," Ilyce Glink, June 28, 2012