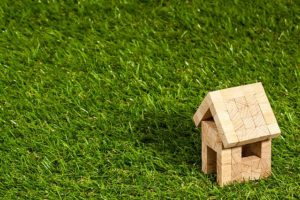 Judicial Foreclosures – FIGHT THEM!!
Like many Nevada homeowners, you have suffered a hardship and have not paid you lender for many months. Foreclosure is on your mind, but you really don't have any clue what this means? You have tried to call your lender, but they offer no solutions for assistance. And you have just received some legal document by a process server and have no clue what's going on?
With many lenders frustrated with AB-284 (law that slowed down Notice of Default recordings) and the Nevada Foreclosure Mediation Process, these Lenders have elected to turn to the courts and seek Foreclosures Judicially. Unlike many other states, Nevada law allows Lenders to choose to foreclosure on a property under Non-Judicial (mostly providing legal notices) or Judicially (through he court system). The reason most Lenders have not elected Judicial Foreclosures centers on additional legal costs and the Right of Redemption laws. Judicial Foreclosure is the process, like most law suits, whereby a Lender files a complaint and they are seeking a Judge to declare a foreclosure of the property, thereby allow the Lender to Auction the home off to the highest bidder in an action sale. The Right of Redemption allows homeowners one year (12 months) to redeem their property after a foreclosure has occurred judicially. This law makes marketability of the property for the foreclosing Lender difficult (can't get normal title insurance).
At Randolph Law Firm, we understand judicial and non-judicial foreclosure actions, including court-ordered foreclosure that some lenders may choose to use increasingly in the future. Now if you're received a legal document that looks like a Judicial Foreclosure complaint, seeking competent legal counsel is a must. Call local Attorney Taylor L. Randolph for a free consultation of your legal rights. Call 877-1313.