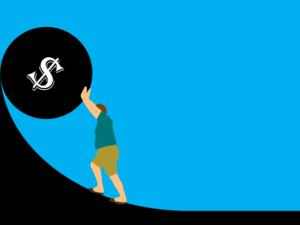 Are Medical Bills Driving You to Bankruptcy?
When medical bills and debt are overwhelming, filing Chapter 7 or Chapter 13 bankruptcy is a way to relieve that burden. Although there is no chapter in the bankruptcy code that is dedicated to relief for medical expenses, medical bankruptcy is a non-legal term that is commonly used to describe bankruptcy caused by medical debt.
Medical Debt is a Leading Cause of Bankruptcies
Almost 67% of bankruptcy filers say that medical issues are the key contributor to their financial problems. These issues are related to the high costs of medical care, inadequate health insurance, or time out of work. Over half a million families file bankruptcy each year because of medical bills.
Other reasons for filing bankruptcy include:
Foreclosures or unaffordable mortgages – 45%
Living beyond one's means – 44.4%
Helping relatives or friends – 28.4%
Student loans – 25.4%
Divorce or legal separation – 24.4%
Bankruptcy Is an Option to Discharge Medical Debt in Henderson, NV
Medical debt is classified as unsecured debt. It is not secured to collateral, such as the debtor's property or other assets. Like other unsecured debts, for instance, credit card debt, medical debt can be discharged through bankruptcy. Medical debt differs from secured debts, like home mortgages or car loans, that, if left unpaid, result in foreclosure or repossession.
Once the medical debt has been discharged through bankruptcy, creditors, including doctors' offices, hospitals, or bill collectors, are no longer permitted to continue collection attempts by sending notices or making phone calls.
Alternatives to Bankruptcy for Medical Debt
There may be other options for those who are filing bankruptcy solely based on their medical debt.
Medical creditors may be willing to work out repayment plans or settle for less than what is owed. And since hospitals and medical offices often try to hold bills in their own billing departments for as long as possible before submitting to a collector, these bills are less likely to hurt credit scores versus other types of debt. Therefore, there is generally an incentive to attempt to negotiate a repayment plan before filing bankruptcy for medical debt. A bankruptcy attorney can explain the options that are available for handling medical debt.