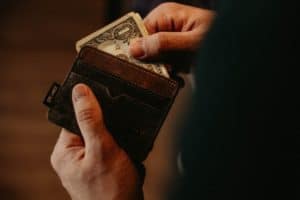 Bankruptcy in Henderson: What You Should Know About Voluntary Dismissal
It is possible to voluntarily dismiss a bankruptcy case in some circumstances. However, debtors should discuss the consequences of doing so with their bankruptcy lawyers before making a decision.
Involuntary Dismissal vs Voluntary Dismissal
Bankruptcy cases be dismissed either voluntarily or involuntarily. An involuntary dismissal is initiated by the court. This action can be triggered if the debtor fails in doing what he or she has been ordered to do by the court, or by failing to follow the Bankruptcy Code. Something as simple as a Chapter 7 debtor missing his or her 341 meeting with creditors or a Chapter 13 debtor skipping monthly payments to his or her trustee could trigger this. Usually, when an involuntary dismissal is imminent, the debtor will be notified and given the opportunity to avoid the dismissal.
In a voluntary dismissal, the debtor is the party that initiates the dismissal of his or her bankruptcy case. Several reasons why a debtor might want to have his or her bankruptcy dismissed include:
Substantial debts, like a large medical bill that occurred after the initial bankruptcy filing that the debtor would now like to include as part of his or her bankruptcy
Plan payments are higher than anticipated because Creditors' claims are more than originally expected
Disputes with trustees regarding the debtor's calculation of disposable income or valuation of property
Stopping a foreclosure if a debtor falls behind in his or her post-petition mortgage payments
 
Voluntarily dismissing a bankruptcy allows the debtors to refile their bankruptcies to include a new debtor to negotiate with mortgage lenders, preventing a foreclosure.
Consequences of Voluntarily Dismissing a Bankruptcy
Debtors who voluntarily dismiss a bankruptcy need to be aware that once it is dismissed, any automatic stays to stop collections actions immediately cease. Any liens or transactions are automatically reinstated, and creditors can institute new collection efforts.
Normally, a debtor who voluntarily dismisses a bankruptcy can immediately refile for another bankruptcy. However, there are two circumstances stated under Nevada's Bankruptcy Code where a debtor may be disqualified from re-filing for 180 days. A debtor may be disqualified if a Creditor has requested a relief from an automatic stay. During that 180 days before refilling, the creditor could potentially obtain a judgment, garnish wages or foreclose on the debtor's home. The second reason would be because the debtor willfully disobeyed the orders of the bankruptcy court, including refusing to attend court hearings, make payments, or attend the 341 meeting.