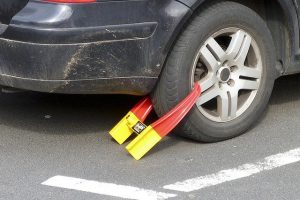 Unlawful Repossession: When You're Under Bankruptcy Protection in Henderson, NV
Consumers who have had their vehicles unlawfully repossessed while under bankruptcy protection may be able to take action against the lender or repossession agent. Bankruptcy provides protections for debtors that can halt collection and repossession attempts from car lenders. Once an automatic stay is in place, a debtor's car cannot be legally repossessed without the permission of the bankruptcy court.
What Is an Automatic Stay?
An automatic stay is created once a debtor has filed a Chapter 7 or Chapter 13 bankruptcy. While this legal order is in effect, it is unlawful for most creditors, including car lenders, to continue with collection activities. This includes the repossession of cars. The order also prohibits lenders from making collection calls. When lenders ignore automatic stays, they could be subject to legal action, such as the case with a recent class-action suit against Toyota Motor Credit.
While a lender cannot legally repossess a vehicle while an automatic stay is in effect, it can file a "motion for relief from the automatic stay" to have the automatic stay lifted. In that motion, the lender must prove that it has a right to repossess the car as the proper party in interest and that that interest is not protected because the debtor is not making timely loan payments or has defaulted on the loan.
After the lender has filed a motion to lift the automatic stay, the court will schedule a hearing within 30 days. The judge may deny the motion if the motion were improperly filed, noticed, or served, or if the lender mistakenly misplaced payments from the debtor.
Steps Debtors Can Take to Prevent Repossession
There are options available for debtors to avoid repossession. For example, the ideal remedy would be for the debtor to cure his or her default by paying what is past due. This may be difficult for debtors who owe a significant amount of money.
It may also be possible for a debtor to negotiate with the lender for lower payments, a lower interest rate, or a reduced principal balance. Generally, a lender would prefer to keep collecting money from the debtor than try to collect on any money owed after a repossession. This is because a bankruptcy will discharge the debtor's obligation to pay the remaining loan balance.