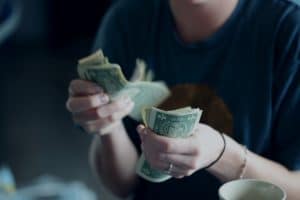 How Much Does it Cost to File Bankruptcy in Henderson
The cost of filing Chapter 7 or Chapter 13 bankruptcy in Henderson varies depending on the type of case, the bankruptcy law firm chosen, and the filer's circumstances. Costs include mandatory filing fees, bankruptcy attorney fees, and fees for pre and post-filing credit counseling classes. Henderson bankruptcy lawyers often provide an initial free consultation to explain the costs of filing.
Standard Fees for Filing Bankruptcy
There are mandatory fees for bankruptcy filings. These fees are paid to the United States Bankruptcy Court District of Nevada when the bankruptcy case is filed. The cost to file a Chapter 7 bankruptcy is $335. The court fee for filing a Chapter 13 bankruptcy is $310. Payment may be made with a U.S. Postal money order, bank cashier's check, or a personal check made payable to the U.S. Bankruptcy Court. Cash or personal checks from debtors or debtors in possession are not accepted. It may be possible to pay the filing fees in up to four installments. Chapter 7 filers who cannot afford to pay the court filing fees may be eligible to have the fee waived by submitting Official Form 103B Application for Waiver of Chapter 7 Filing Fee.
Petitioners are required to complete a pre-filing and post-filing credit counseling class under the 2005 Bankruptcy Act. The fee for each of these classes is approximately $25. The pre-filing class must be completed within six months prior to filing for bankruptcy. The post-filing class, which is an instructional course on financial management, must be completed before a bankruptcy can be discharged.
Costs for Bankruptcy Lawyers
It is possible to file for bankruptcy without the help of a lawyer if the debtor has the skill set to handle the process on his or her own, but filing pro se is not recommended. Low-income filers might be eligible for free legal aid. However, very few people meet the requirements for free legal aid.
Fees for bankruptcy lawyers in Henderson and Las Vegas vary depending on the services the bankruptcy filer requires, whether the debtor is filing a Chapter 7 or Chapter 13 case, and the law firm is chosen. Most firms charge similar fees because the court could prohibit bankruptcy attorneys from charging unreasonable fees. Bankruptcy lawyer fees are usually required to be paid upfront.