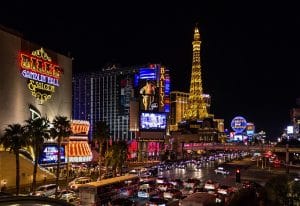 Nevada Cities Make Top 5 in "Financial Distress"
The COVID-19 pandemic has hit the finances of Nevada residents hard. Filing a Chapter 7 or Chapter 13 bankruptcy could be a fresh start for those suffering financially through this unprecedented time.
Finding Financial Relief Through Bankruptcy
Bankruptcy could be the answer for people who are struggling financially as a result of the pandemic. It can help stop harassment from creditors, save a home from foreclosure, or stop threats of having a vehicle repossessed. Depending on the type of bankruptcy, it could be possible to wipe out credit card debt, medical debt, a high-interest or predatory loan, or some tax debt.
Chapter 13 bankruptcy can give individuals the time needed to reorganize debt and gain financial relief. For those who want to make a clean slate, a Chapter 7 bankruptcy can help a person move forward without debt hanging over his or her head.
Las Vegas Most Financially Stressed City in the United States
In a recent study, Las Vegas was found to be the most financially stressed city in the United States with Henderson, Reno, and North Las Vegas following close behind. The overall unemployment rate in Nevada for September was 12.6%. Much of this can be attributed to the pandemic's heavy toll on the state's tourism industries. Having casinos and resorts closed for almost 90 days put many Las Vegas residents out of work temporarily, and for some, permanently. At one point, a record number of 30% of Nevadans were jobless.
During better times, many families across the country already lived paycheck to paycheck. The study evaluated factors that pointed out which cities had the most residents struggling financially based on recent bankruptcy filings, falling credit scores, and the average number of accounts in distress, such as mortgage and other loan defaults.
Recovery Will Be Slow, Most Cannot Wait
It is expected that the financial recovery from the COVID pandemic will be slow. While casinos and resorts began to reopen, conventions are still at reduced capacity, and tourism remains down as the second wave of COVID infections spreads throughout the state.
Those out of work and struggling financially may not be able to wait for the economy to rebound. While the CARES Act gave some relief in the form of expanded unemployment insurance, eviction and foreclosure protections, and student loan relief, these protections will expire soon. With no sign of immediate economic relief, people need help now, and bankruptcy could provide it.