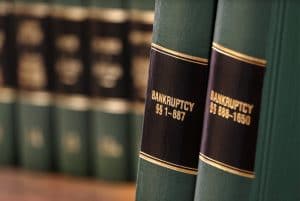 Extending a Chapter 13 Bankruptcy
One way to extend a chapter 13 bankruptcy in Nevada and the U.S. at large under the Coronavirus Aid, Relief, Economic Security (CARES Act) is to file an extension request with the relevant bankruptcy court. The CARES Act provides relief to chapter 13 debtors, allowing them to extend the duration of a confirmed plan from 60 months to 84 months.
Confirmation of a debtor's chapter 13 plan involves two phases. First, the trustee and creditors must approve the debtor's proposed plan. The second phase is the signing of an Order Confirming Chapter 13 Plan by a bankruptcy judge. A person must demonstrate that he or she is under severe material financial hardship for him or her to qualify for a chapter 13 plan extension.
Chapter 13 Bankruptcy Plan Extension under CARES Act
CARES Act allows the extension of chapter 13 debtor's confirmed plans up to 84 months. This extension translates to an additional 24 months up from the usual 60-month limit on chapter 13 cases. This act, passed unanimously by Congress, extends the bankruptcy relief provisions to March 27, 2022.
The act allows individuals and small businesses experiencing financial hardships caused by COVID-19 to benefit from bankruptcy relief protection. Under the act, the debtor halts remittance of payments for a specific period and only pays at a later date under his or her proposed plan. Chapter 13 plans only become effective after they have been confirmed.
Confirmation of a Chapter 13 Bankruptcy Plan Extension
For a debtor's plan proposal to be confirmed, it has to be accepted by the trustee and creditors. A bankruptcy judge must then sign an Order Confirming Chapter 13 Plan. However, most chapter 13 plans fail or face delays during the confirmation stage.
In Las Vegas, bankruptcy lawyers reduce the odds of failure or delays because they know what paperwork to file and what deadlines to meet. These lawyers can also guide the debtor on the possible questions and answers before he or she attends a meeting of creditors.
Qualifying for a Chapter 13 Plan Extension
A tough and uncertain business environment due to the COVID-19 pandemic has pushed more people into unemployment. Consequently, more debtors have filed for debt repayment extensions. The debtor must demonstrate that his or her financial hardships are due to the COVID-19 pandemic for him or her to qualify for an extension of Chapter 13 confirmed plan under the CARES Act.