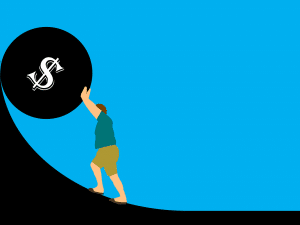 What Are the Most Common Causes of Bankruptcy in Nevada?
Medical bills, separation of divorce, mismanagement of debt, and unexpected expenses from job loss or catastrophe are the most common reasons people in Nevada file bankruptcy. Chapter 7 or Chapter 13 bankruptcy can provide relief from collection efforts and harassment from bill collectors.
Debt Is Not Always Caused by Mismanaging Money
It is a common assumption that debtors that file for a Chapter 7 or Chapter 13 bankruptcy are in debt because they have been financially irresponsible. While medical expenses are the top reason for filing, filers may also be in debt from:
Job loss and loss of insurance through employment
The financial strain of marital separation or divorce
Rising mortgage and student loan payments
Unexpected expenses from loss of property from theft or catastrophe
When People Cannot Control Their Debt
Some bankruptcies are caused by the mismanagement of debt. When credit card bills, car payments, and mortgage payments add up to more money than what is coming in each month, individuals could find themselves at risk of losing their homes through foreclosure or their vehicles through repossession. They may have no other choice than to file for bankruptcy if they cannot resolve their debt through less drastic means like working with a credit counselor or financial planner.
How Chapter 7 or Chapter 13 Bankruptcy Can Help
Chapter 7 is the more extreme of the two types of bankruptcy. A Chapter 7 bankruptcy can wipe out most debts, including secured and unsecured, and give the debtor a chance a new financial start. Chapter 7 often involves liquidating assets to pay off creditors. A Chapter 7 bankruptcy will remain on the debtor's credit report for up to seven years.
Filing for Chapter 13 bankruptcy can often help debtors keep their homes, vehicles, and other valuable property provided they commit to a repayment plan and keep current with their payments. While in a repayment plan, debtors cannot take on new debt without the permission of the Bankruptcy Court.
Filing for Chapter 7 or Chapter 13 is often considered a last-ditch effort for coming to terms with debt, including medical debt. Once an application for bankruptcy has been filed, an automatic stay goes into effect that can stop harassing phone calls from creditors and their over-the-top collection efforts like the repossession of vehicles.