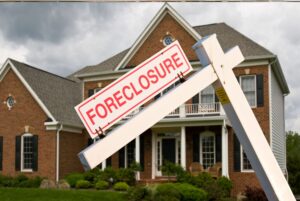 Signs It May Be Time to File Bankruptcy in Las Vegas [infographic]
The burden of personal debt creates stress and struggles for many Americans. There are situations where getting out of that debt seems like an impossible dream. Numerous life events can thrust a person or a whole family into a cycle of working to simply pay off the interest on that debt. If the burden gets to the point where the debt grows faster than a person can pay it back, bankruptcy might be the best option.
Struggling to cater for basic expenses, defaulting in loan repayment, and facing home foreclosure are major signs that a Las Vegan should file for bankruptcy. Other signs are constant calls from creditors, creditor lawsuits, and prolonged unemployment or underemployment.
(article continues below infographic)

Struggling to Pay for Basic Expenses
Debt repayment could heavily stretch an individual's finances. A low-income earner may struggle to pay his or her monthly bills, such as water and electricity, while at the same time meeting his or her debt repayment obligation. If an individual has to constantly choose the bills he or she can afford per month and the ones to postpone to a later date, he or she should file for bankruptcy.
Defaulting in Loan Repayment
Defaulting in loan repayment is a strong indicator that an individual is in financial distress. In Las Vegas, bankruptcy lawyers can evaluate the individual's situation and advise him or her on available legal options. The lawyers can also take him or her through the whole process of filing for bankruptcy.
Facing Home Foreclosure
Facing foreclosures due to the failure to pay the mortgage is another sign that an individual should file for bankruptcy. The individual can retain his or her home by filing either Chapter 7 or Chapter 13 bankruptcy. The former will enable the individual to get rid of most of the debts, while the latter will enable him or her to develop and adopt a manageable repayment plan.
Lawsuits from Creditors
Creditors may recover their money from a defaulter by filing a lawsuit against him or her. Lawsuits are usually time-consuming and costly – the defaulter could incur attorney fees and other associated legal costs. Fortunately, the defaulter can stop lawsuits and other actions from creditors against him or her by filing bankruptcy.
Prolonged Unemployment and Underemployment
Continuously struggling to pay essential bills and debts due to long-term unemployment or underemployment is an indication that a person should file for bankruptcy. In fact, most loan defaults are due to unemployment and underemployment. Filing bankruptcy offers the person an opportunity for a fresh start. It allows the person to consolidate his or her earnings and explore new employment opportunities without debt repayment stress.
Constant Calls from Creditors and Debt Collection Agencies
Receiving constant reminder calls from creditors and collection agencies due to late loan payments is another sign that an individual should file bankruptcy. Creditors often turn to debt collection agencies after an individual misses several payments.