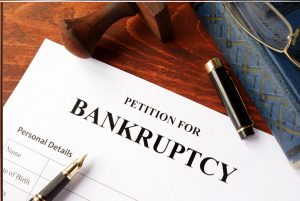 Considering Bankruptcy After a Crash
Filing a Chapter 7 bankruptcy enables a car crash victim to discharge his or her eligible debts. Generally, a bankruptcy discharge enables the victim to get rid of unsecured debts, such as medical bills and credit card bills, within three months.
Filing bankruptcy also halts garnishments, prevents repossessions, and stops harassment from creditors. For these reasons, filing bankruptcy after a crash could help an accident victim minimize money-related stress and concentrate on regaining his or her health.
Declaring Bankruptcy and Filing a Personal Injury Claim
When a crash victim declares bankruptcy, all his or her possessions automatically become part of his or her bankruptcy estate. Possessions, in this case, refer to tangible assets, intangible assets, and any property the victim is entitled to, such as an injury settlement. The value of a personal injury claim is included in the bankruptcy estate whether the victim has already made an injury claim or is still deliberating about pursuing compensation.
If the victim makes an injury claim, the bankruptcy trustee allocated to his or her case will assess its value. The trustee will then decide whether to follow up the claim on behalf of the victim's creditors. The trustee is also legally allowed to negotiate and accept a settlement amount.
Disclosing a Personal Injury Claim When Filing Bankruptcy
If an accident victim has claimed damages or is planning to do so, then he or she must reveal this information when filing bankruptcy. If he or she fails to disclose this crucial information and brings an injury lawsuit against the liable person, the bankruptcy court may report this unexpected development. The most likely outcome is the dismissal of the injury case.
A personal injury lawsuit helps a victim recover the financial losses he or she has incurred because of the accident. If the victim declares bankruptcy to have debts incurred while he or she was injured discharged, then the money he or she is likely to receive from an injury lawsuit isn't directly related to these debts. As such, an accident victim must disclose this information when declaring bankruptcy or otherwise risk having his or her injury lawsuit dismissed.
In Las Vegas, bankruptcy lawyers usually assess the situation of accident victims considering bankruptcy before advising them on the best action to take.