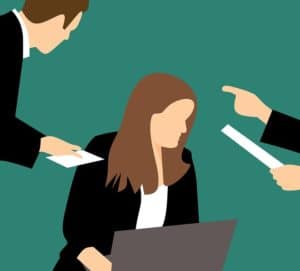 When you have IRS trouble: 3 reasons to hire a tax attorney
Being in trouble with the IRS can be a stressful time for anyone. You may not be familiar with tax law, and you may not know the most cost- and time-efficient way to resolve your tax issues. It can be extremely useful to hire a tax expert to help you through the process. But why hire a tax attorney? Today we provide three key benefits a tax attorney can offer:
Qualifying settlement options: If the IRS is investigating you for possible tax-related crimes, a tax attorney will have a full understanding of the legal challenges as well as the full spectrum of settlement options available to you. They will also know how to take the appropriate steps to qualify you for these options. A certified public accountant (CPA), by contrast, will generally not have this in-depth knowledge.
Attorney-client privilege: Another extremely valuable benefit of hiring a tax attorney is the attorney-client privilege that comes with it. The relationship between you and your attorney allows all information you share to remain secret. You can be completely open with your attorney about your case—and even share incriminating evidence. In the event that your case goes to trial, your attorney cannot be forced to testify against you. The same does not hold true if you hire a CPA.
"Ins" with the IRS: The IRS is an enormous and complex organization. If you're trying to contact the IRS on your own to resolve your tax issues, it can be difficult to figure out which branch of the organization to contact. Failing to reach the correct contact by the established deadline can result in further penalties for you. A tax attorney will know whom to contact and how. They will also know whether to negotiate certain issues directly over the phone—which can resolve your tax issue more efficiently.
If your tax problems are weighing you down, don't go it alone. An experienced tax attorney can offer expert resolutions to relieve your burden.