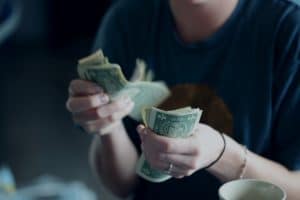 Vegas official says her $1 million in tax liens are mostly paid
For Nevada residents who may have problems or collection issues with the IRS, you're not alone. Along with the other state residents who may be struggling to keep up with tax obligations, one notable politician is facing the same problems. An elected Las Vegas assemblywoman, who serves as chairperson of the taxation committee, has been toiling with existing and pending tax liens totaling around $1 million.
The dozens of liens are reportedly against her personally and against her business entities. She has addressed this in public recently, stating that an employee was stealing from her and deceiving her accountant. It appears improbable, however, that the asserted thefts could account for the huge amount of the deficiencies. In fact, she also offers other reasons in her defense.
She also claims that her ex-husband created some of the back debts in 2003 when he served as her accountant. She claims to have fired her entire staff at that time, including her children. The bottom line is that the Chairwoman of the taxation committee says that she tackled the problem head-on and is now in total compliance with a payment plan entered into with the IRS.
She states that she has been working diligently with the IRS and has paid down the obligations to a balance of $96,000. Because the IRS will not reveal tax balances due, there is at this point no way to verify the assemblywoman's statements. She claims, however, that her extensive experience with the IRS over paying these debts qualifies her to serve on the taxation committee.
The only concession she has made in the way of accepting responsibility for the tax liens was to admit that she wasn't paying enough attention to her financial records. That is the preface to blaming others for the problem, because she says she trusted them too much. As is usually the case, Nevada residents who make up the woman's constituency will ultimately decide if her explanations are credible and valid.
Source: The Washington Times, "Vegas assembly woman blames employee for tax liens", Michelle Rindels, Dec. 16, 2014