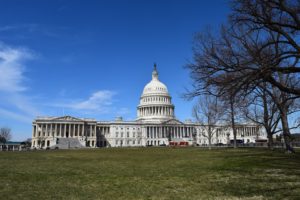 U.S. taxpayer advocate tells Congress that IRS needs funding
The IRS should get an A for effort. In what many people here in Nevada and around the country likely believe to be bad timing, the agency's ombudswoman has come before the U.S. Congress to ask for more funding. The IRS spokesperson, officially called the national taxpayer advocate, was actually there to give the agency's annual report to the legislators.
An ombudswoman, by the way, is an official or semi-official person to whom people can make all varieties of inquiries and requests regarding the operations of a government agency, in this case the IRS. The ombudswoman stands as an interface between the citizenry and the government and is theoretically supposed to be able to cut through red tape and get things answered and done. Her message to the famously frugal body was that in order to help taxpayers in the many areas where they request help, the agency needs more money or it will fail in its mission.
For those who get frustrated when they can't find a human to talk with at the IRS, she promised worse times ahead because the agency must continue to replace humans with automated systems. These may be frustrating to many people because they are essentially inadequate to cover all issues or to answer specific questions. Furthermore, in another effort to save money the agency will not provide taxpayer assistance after April 15 to people who choose to get an extension to file later in the year.
Additionally, she described a classic vicious cycle that occurs when the IRS is insufficiently funded to fully enforce the law and settle tax debts. This creates the self-perpetuating cycle of bringing in less money for the agency to be able to help fund itself. The effects of these predictions may be felt in Nevada, where citizens are ratcheting up their efforts to file their returns by April 15. Some may find it more difficult to get pre-filing assistance as well as post-extension assistance.
Source: The New York Times, Ombudswoman for I.R.S. Tells Congress It Needs More Funding to Aid Its Work, Catherine Rampell, Jan. 9, 2014