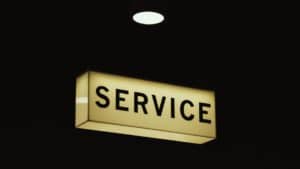 The IRS may be heading for eventual collapse, observers say
The Internal Revenue Service collects more money from those who owe it because the federal agency has a 'tough guy' image. It has the power of several seemingly onerous remedies that are wielded against taxpayers in Nevada and nationwide, day in and day out. The agency can have people arrested. If anything, a visit from the tax man is a frightening prospect. However, a scandal is brewing in the IRS due to a whistle-blower revelation that may challenge that image.
According to a letter written by an IRS lawyer in Manhattan that was addressed to 10 U.S. Senators, the morale at the IRS is at an all-time low. Reportedly, there is widespread discontent due to large budget cuts. IRS employees, including lawyers, are overworked to the point of exhaustion. Consequently, some large cases go unprosecuted, and abusive tax cheats are not pursued.
The woman says that tax cheats are being let go because the IRS is strapped for money. She claims that the IRS simply cannot do the job assigned to it. A law professor said in response to the allegations that it appears that the IRS may be on the verge of collapse.
The letter complements the January report from the Taxpayer Advocate that complains that taxpayer services are suffering from the budget cuts. That report says that the funding and staffing have been cut 10 percent, and that more than a third of the phone calls to the Internal Revenue Service go unanswered. The report says that training for customer representatives has gone down drastically and that the agency also plans to stop answering tax law questions this year.
These problems reverberate in Nevada as well as in IRS offices around the country, and they look to be ongoing for the future. Key congressional groups have wielded considerable power to cut funding for the agency. Furthermore, the administration finds it easier to go along with IRS cuts than social welfare or even defense cuts. This appears to have made the IRS one of the prime sacrificial lambs in the intensive budget battles being waged in Washington. Whether there's a silver lining in the agency's cloud remains to be seen in the months and years ahead.
Source: Democrat & Chronicle, Lawyer: IRS overburdened, understaffed, Brian Tumulty, March 21, 2014