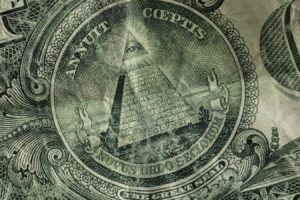 Taxpayers' Bill of Rights released by IRS to the public
A majority of Americans, including in Nevada, don't believe that they have any legal rights with respect to the IRS. Based on popular images of the IRS wielding absolute power, such beliefs may be understandable. However, anyone familiar with the American constitutional system knows that no agency can be a power unto itself. Recently, the IRS itself acted to dispel such fantastical ideas by officially releasing a "Taxpayer Bill of Rights."
The IRS Commissioner pointed out that these rights did not just pop up. They are part and parcel of the protections of a free society. To further assure taxpayers, the Bill of Rights will be displayed prominently in all IRS offices throughout the country.
The ten rights are as follows: (1) the right to be informed; (2) the right to quality service; (3) the right to challenge the IRS's position and be heard; (4) the right to appeal an IRS decision in an independent forum; (5) the right to finality; (6) the right to privacy; (7) the right to confidentiality; (8) the right to retain representation; (9) the right to pay no more than the correct amount of tax; (10) the right to a fair and just system. They are not listed in any order of importance. They're subject to the definitions and descriptions that the IRS gives them.
Of course, a taxpayer's definition of a right may differ from the IRS definition. There may even have to be court cases to provide an authoritative interpretation and to facilitate their application. All in all, however, this is a major benefit to taxpaying citizens who can rest more easily knowing that there are in fact written principles of substance and procedure in writing that focus on individual rights.
However, they are obviously very general principles. These types of general mantras are subject to an agency's positive lip service, but there may be no intention to enforce them. Nonetheless, for citizens in Nevada and nationwide, it is at least reassuring to know that published rules exist and that a citizen can turn to the courts if the need arises to enforce them.
Source: Forbes, "IRS Releases Much Anticipated 'Taxpayer Bill Of Rights'", Kelly Phillips Erb, July 7, 2014