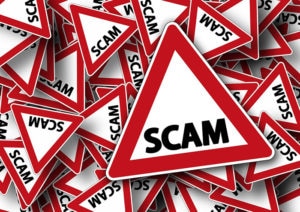 Tax refund fraud still on IRS's 'dirty dozen' list of scams
The Dirty Dozen was a World War II movie about an attempt by the U.S. military to train convicted murderers to assassinate German officers.
Released in 1967, it starred Lee Marvin and other leading action-movie stars of the time.
In recent years, the term "dirty dozen" has become a handy term for lists of harmful things to watch out for. Environmental groups use it, for example, for types of produce that are most affected by pesticides.
The IRS has picked up on the term "dirty dozen" as well. The IRS uses it for an annual list of tax scams to watch out for.
One of the scams that has shown up on the dirty dozen list year after year is false claims for inflated refunds.
This week IRS Commissioner John Koskinen issued yet another warning about this scam. The commissioner pointed out that unscrupulous tax return preparers sometimes make excessive promises of big refunds.
These preparers may not even be tax preparers at all. They may be scammers who are merely posing as tax preparers.
These scammers often target people who are not required to file taxes, particularly the elderly and people with low income. The scammers try to trick people into claiming benefits or credits they aren't really eligible for, with the scammer getting a percentage of the inflated refund.
Some scammers may even file a false return in their client/victim's name.
Another refund scam is aimed at people who have a refund coming. Scammers often promise overly-large refunds that are the result of making false claims for benefits such as the Earned Income Tax Credit (EITC).
There are also scams that target legitimate tax preparers, as we discussed in our January 13 post.