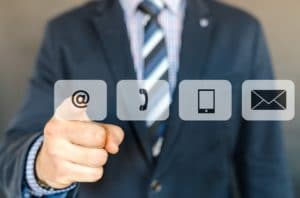 Tax debt notices not always what they seem, experts say
Receiving notice from the IRS about outstanding payments can be a harrowing experience. But it's not always what it appears to be, according to some experts who have noticed a trend in fraudulent tax debt notifications in Nevada and elsewhere in the nation. In some cases these non-IRS notices can be the result of a case of genuine mistaken identity, but quite often, they are the work of frauds.
Individuals who have been contacted by third-party companies demanding payment of debts that may or may not exist should approach these scenarios with a degree of caution. It is possible that these individuals may not owe money at all, particularly if they are not contacted by the IRS directly. In some cases, third-party companies are hoping to extract a fee to "assist" in paying off an existing tax debt, though there is no guarantee results will be forthcoming once the fee is paid.
In more serious cases, outright fraud is at work. Certain organizations will fabricate tax debt and encourage a supposed "debtor" to pay the company directly in order to satisfy the debt. Taxpayers are encouraged to deal with the IRS directly, or through the proxy of a professional support network, in order to ensure the legitimacy of the debt claim.
Taxes can be frustrating enough without the added potential for fraud. If a Nevada resident is aware that he or she owes tax debt to the IRS, it is highly beneficial for them to seek support in discharging that debt in whatever way best suits their financial situation. Any resident that receives a notice regarding a tax debt that is not directly from the IRS may want to tread carefully and make sure it isn't a fabricated claim.
Source: The Morning Call, "Don't panic if you get a call or letter about an IRS debt," Paul Muschick, June 1, 2013