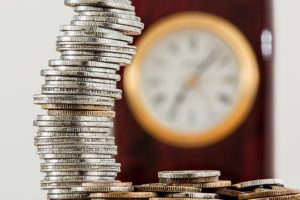 State tries to collect tax debt paid in full years ago
Taxpayers can face some particularly egregious problems when county or state governments hire outside collectors to go after late payers. These problems can occur in Nevada and in every other state. Some governmental agencies have a tendency to hire their collection agents without checking their credentials or history for improper tactics. Thus, in some cases, collectors seeking to recover an alleged tax debt can present a real problem to taxpaying citizens.
In one case, a law firm with a history of questionable tactics contacted a taxpayer to collect a state tax debt alleged to be due in excess of $100,000. The alleged tax was many years overdue, according to the law firm. The man suffered severe anxiety over the event but was saved when his prior accountant located proof that he had in fact paid the tax in question.
The man still ruminates that the state of Oklahoma had a law firm with at least two of its lawyers previously indicted on related issues, come after him for back taxes that were already paid. The problem, however, is not limited to that one locale. Law firms and collectors for public entities tend to use their power to foreclose and garnish indiscriminately, with little protection except where the taxpayer retains private counsel to fight back.
According to lawsuits and investigative news reports of record, these collectors add collections fees up to 30 percent of the tax and include them in the taxpayer's amount due. They often send egregiously inflated bills with gargantuan penalties and late fees tacked on. One Oklahoma tax attorney, asked about the collection tactics in such situations, said that it was a "huge problem" there, and inferred that the problem extended to "every other state."
Taxpayers in Nevada and elsewhere do not have to remain at the mercy of ruthless contractors hired by municipalities and states to collect an alleged tax debt claimed due. For one thing, these firms and agencies are subject to the constraints imposed by the Fair Debt Collections Act, the federal law that prohibits unscrupulous collection activities. Furthermore, consulting with a law firm that protects and fights against oppressive tax collection procedures could be a deciding factor in confronting such a problem.
Source: newson6.com, Tulsa Man Says State Nearly Ruined His Life Over Back-Taxes He Didn't Owe, Jennifer Loren, Nov. 25, 2013