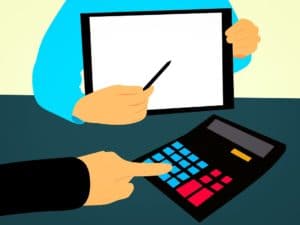 Proposed law would replace IRS collections with private agencies
The IRS now faces a movement in the U.S. Congress to turn over a large part of its collection activities to private collection agencies. Supporters suggest that private collectors will bring in an additional 2.38 billion over the next 10 years. Opponents point to prior ventures with private collectors that did not work. This movement comes on the heels of one of the worst tax filing seasons for the IRS, where the agency allegedly hung up on millions of callers nationwide, including here in Nevada, because it didn't have the resources to handle the calls.
The debate seems to implicate the more apt question of why Congress has been systematically taking needed operating funds away from the collection agency. The IRS was unable to handle the recent tax paying season because Congress has been reducing its funding and, some say, slowly choking the agency at its core. Therefore, criticism of the agency's recent performance failures may be somewhat disingenuous on the part of the agency's detractors.
Some groups, including the federal union of treasury workers, allege that the prior use of private collectors was a waste of taxpayer dollars. That complaint was echoed by more disinterested groups, including the Center for Effective Government, which called it "wasteful legislation." The National Taxpayer Advocate also chimed in that the agency was not at fault due its victimization by Congress.
The fact is that the Taxpayer Advocate's office pointed out last year that the experiment, from 2006 through 2009, with private collectors ended up losing money and was accompanied by interferences with basic taxpayer rights. That may be because private collectors must reportedly rely on intimidation and manipulation to operate in the arena of federal taxes. On the other hand, the IRS has a powerful arsenal of federal remedies that it legitimately uses to assure collections both nationwide and here in Nevada.
Source: Forbes, "Outsourcing IRS Collection Of Tax Debts Unlikely", Joseph Thorndike, July 29, 2015