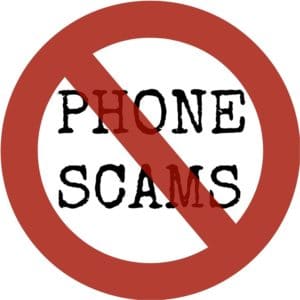 Problems with using private debt collectors for taxes, part 1: scam protection
In April, the IRS is expected to roll out a program for the use of private debt collectors to go after people with overdue taxes.
Congress directed the IRS to develop such a program, despite the fact that previous attempts to use private collectors ended up costing the government revenue rather than increasing it.
In this two-part post, we will discuss two of the main concerns about the program. Part one will address the issue of scam protection. In part two, we'll discuss limitations in the private debt collection (PDC) program for taxpayers with financial hardship.
The IRS has been working on developing the PDC program for over a year, since Congress slipped the requirement into a big highway funding bill late in 2015. As we noted in a post last August, a key reason why it's been taking so long to roll the program out is concern that using private debt collectors could undercut the IRS's efforts to reign in identity theft.
For years, scammers have been targeting people with high-pressure phone calls claiming to be from IRS agents demanding money.
These scams have become increasingly sophisticated. For example, they are often able to spoof caller-ID machines to make it look like the call is from the IRS. Scammers also may use seemingly authentic agent-badge numbers and seem to be well informed about their targets.
Trying to prevent such schemes, the IRS has long pointed out that it does not initiate phone contact with taxpayers, even when there is an audit or a past-due amount. Instead, the IRS sends a letter first.
Now, with the private-debt collector program, this message will be undercut. Many people who are already being harassed with phone calls from debt collectors about other debts will now be getting phone calls from collectors claiming to be working for Uncle Sam.
This will make it more difficult to determine whether the party calling is a legitimate third-party debt collector or a scammer.