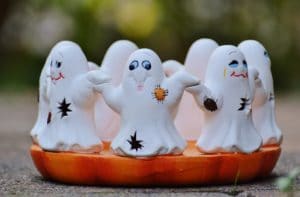 Nevada tax liens can come back to haunt consumers
Tax liens and other troubles can come back to haunt Nevada residents. Whether it's for employment prospects or other positions that may require background or public records checks, tax problems can be a source of stress for people who have to endure them. A Senate candidate in another state is experiencing this firsthand after records were uncovered showing several thousand dollars in tax liens.
The candidate apparently had over $12,000 in IRS liens for failing to pay his taxes. The IRS placed a lien on the man for failing to pay his income taxes for four years, from 1997 to 2000. The lien was not removed until 2010, when he apparently paid all of the overdue taxes.
He stated that his troubles with the IRS began 14 to 15 years ago over some business troubles he was experiencing. He further said that he made payments according to an agreement with the tax agency until he eventually paid the entire debt off. He claimed that he struggled financially for several years but was eventually able to turn his business around. According to him, he is currently up-to-date on all of his taxes.
Tax liens are serious matters for Nevada residents. This story shows that tax problems can pop up at any time and cast a pall on someone's reputation. In this case, the man was able to work out an agreement that allowed him to make payments on the overdue taxes. Taxpayers who find themselves in a similar situation should consider speaking to an experienced professional for more information about their options when negotiating with the IRS.
Source: Eagle-Tribune, "Toohey: I was a stripper, had tax troubles," Shawn Regan, Oct. 29, 2012