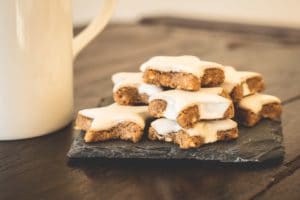 Nevada IRS tax lien: Cookie company gets unappetizing news
Cookie lovers in Nevada may not know that a cookie maker on the east coast has had a tough year so far. In addition to its owner being in the hospital, the cookie company was temporarily shut down for a licensing issue. Now, the company has been given the news that an IRS tax lien has been filed against it.
According to the Internal Revenue Service, or IRS, the cookie maker owes approximately $108,591 in federal taxes that its claims were not paid. The taxes they say are due are from 2009, 2010, and 2011. The bulk of the taxes they are owed were from the tax period that ended on June 30, 2010.
The owner of the company has been in the hospital since the middle of February; shortly after the bakery was shut down for not having a city license for food service. The company obtained the necessary license and is now back up and running. Company executives could not be reached to comment about the tax lien.
It is not known whether the company will file a protest to the IRS tax lien. There is always the possibility that the IRS has made a mistake with regard to whether the taxes are actually owed; and there is also the possibility that the amounts could be incorrect. There is an appeals process available to anyone that believes that the IRS has unfairly assessed taxes to them. It is not necessary to simply take the word of the IRS that they owe what the tax lien states. Anyone in Nevada that has had an IRS tax lien filed against them may benefit from seeking advice and assistance before responding to the IRS about the lien.
Source: Baltimore Business Journal, "Berger Cookies maker facing IRS tax lien," Gary Haber, March 21, 2013