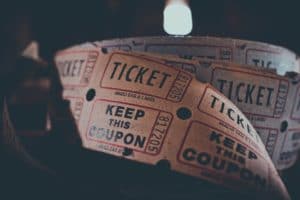 Nevada IRS tax lien: Comedian owes more than $4 million
Nevada fans of comedian Katt Williams may be following his recent troubles. Although he has been the subject of several law violations, he is now in the crosshairs of the IRS. Recent news reports Williams has been hit with an IRS tax lien. The lien came about a week before Christmas and is reportedly for several million dollars.
The IRS tax lien is for the years of 2008 and 2009. In 2008, records show the comedian owes over $3 million. In 2009, the lien shows he is in debt by over $800,000. The total of the liens equals to a little more than $4 million.
Williams has had his fair share of legal troubles this year. Before the lien was filed, he had been arrested and had several run-ins with authorities. He has recently announced his retirement from comedy, but there is no clear picture on his financial health. No statement from the comedian about the lien has been issued, and it is unknown if he is working to pay the money back.
Nevada fans of this comedian may want to stay tuned to see what the outcome is. No matter someone's wealth or status, an IRS tax lien is always a possibility. Although most people won't be in millions of dollars in debt, even a small lien could cause financial problems for someone. Dealing with the IRS can be confusing and difficult. It may be a good idea for him to enlist help so he can take care of these tax troubles as soon as possible.
Source: E! Online, "Katt Williams Hit With $4 Million Tax Lien," Peter Gicas and Baker Machado, Dec. 28, 2012