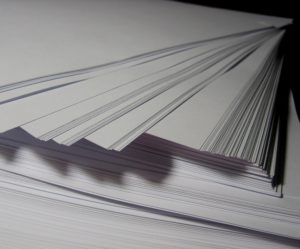 Nevada back taxes: Tax debt notices can come years later
No matter how meticulous Nevada residents may be about their taxes, sometimes errors can happen that result in a shocking tax bill. One man is experiencing that after receiving a notice from the state about back taxes from almost 20 years ago. The man denies owing any money and said if they were to try to get the money from his accounts now, it is possible he could be financially wiped out.
The bill is for over $6,000, much of it in interest and penalties. The state claims the man failed to pay his taxes 17 years ago, and unfortunately the man has no record of the tax payment he says he gave to the state. Bank records that could prove the payment don't go back far enough, and his accountant has passed away.
California has offered the man a payment plan to help with the back taxes they claim he owes, but there has been no word on whether the man will take the offer. Unfortunately this is not the first time someone has heard about a tax bill from years ago. People in Florida, New York and elsewhere have received big surprises when decades old tax bills have landed in their laps.
This man may have legal options available to him to fight against the back taxes. It may be in his best interest to keep trying to find his records and also ensure he knows his legal rights. Being surprised with a high bill, especially one this old, can be shocking and can sometimes financially devastate residents of Nevada or anyone in another state who may be affected.
Source: The Huffington Post, "Bill Elkins, California Man, Slammed With 17-Year-Old Tax Bill (VIDEO)," Allie Compton, Nov. 1, 2012