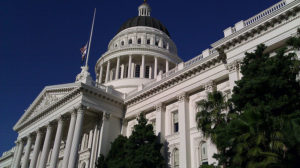 Nevada back taxes: Congressman claims deduction; hit with bill
A Congressman reportedly made an error on his taxes which resulted in the man owing back taxes. Nevada residents may already be aware of how confusing taxes are and how easy it can be to make such an error. The man is accused of wrongly claiming a homestead tax deduction on his townhouse. Tax officials are claiming the man is not entitled to such a deduction and are seeking over $2,000 in back taxes, penalties and interest.
The deduction allows homeowners to save several hundred dollars a year, and the Congressman allegedly claimed the deduction from 2010 through 2012. They are requesting payment by the first week of January. He came under scrutiny after an article reported the Congressman as the only one in the area to claim that particular deduction.
A memorandum from the tax office states that Congressional members who maintain a residence in their home state but also own a home in D.C. are not eligible to claim the homestead deduction. The Congressman has been taking the deduction, but also owns a large home in his congressional district. He initially claimed not to have known whether he actually took the deduction and referred people to his accountant.
Taxes can be tricky, especially with all of the rules involved. When a Nevada resident is hit with a bill for back taxes, it could be a good idea to get a knowledgeable third party involved. Doing so can help them navigate the tricky waters of tax law and potentially enable them to reduce the bill they end up with because of errors.
Source: The Washington Times, "Congressman must pay D.C. back taxes," Chuck Neubauer, Dec. 13, 2012