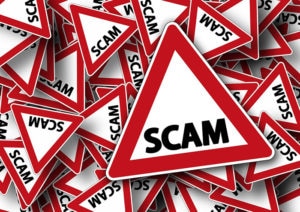 More tax scams to avoid: scams that target tax preparers
Tax scams are a risk all year round; they never go out of season. But scams tend to spike during tax-filing season.
And so, with a new filing season getting underway, extra vigilance is in order. In this post, we will update you on a warning recently issued by the IRS regarding scams that target paid tax preparers and other tax professionals.
Scammers are relentless in going after people's personal information, by posing as IRS agents, using computer malware and other suspicious tactics. We wrote about some of these tactics in our December 18 post.
The scammers don't only go after regular taxpayers. They also are going after tax professionals. The problem is so bad that the IRS recently announced an alert to tax professionals, cautioning them to beware of certain scams.
One scam the IRS is concerned about concerns emails sent by scammers to tax professionals who have accounts with IRS e-services. The emails request that the accounts be updated, but send people to a fake website that can get unauthorized access to information on computers that go there.
By gaining unauthorized access through this phishing scam, cyberthieves can commit identity theft, tax refund fraud and other crimes.
There is also a current scam in which fraudsters send emails to tax professionals that seem to be from a potential client. The sender is supposedly looking for a tax preparer.
But the email is really intended to trick the tax preparer into allowing the scammers to get private information. This is information such as passwords that can be used in fraudulent schemes.