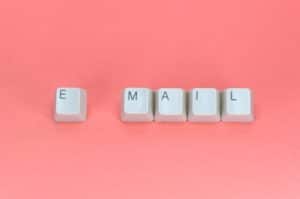 Las Vegas residents: IRS letter is no reason to worry
A notice from the IRS can strike fear into the hearts of the unlucky Las Vegas residents who receive one. However, just receiving a letter is no reason to panic. The IRS sends letters out for multiple reasons and they go out to millions of taxpayers every year. The IRS has offered tips concerning these notices in hopes it can decrease some of the stress caused when people find one in their mailbox.
The majority of letters sent out normally are solved in very simple ways. The reasons for such a letter can vary and may include requesting a payment for taxes, notification of changes to a taxpayer's account or even just requesting further information. Any notices received will normally only deal with a specific issue concerning either the account or someone's tax return.
If an account correction notice is received and the taxpayer agrees, there is normally no further action needed. However, if there is any disagreement about the change, a response will likely be required. Any letter received by the IRS will contain detailed instructions on what a taxpayer needs to do to take care of the issue addressed within the correspondence.
Las Vegas taxpayers should keep any notices received by the IRS with their tax records. In the event of any future issues or concerns, any correspondence may be needed. Although receiving an IRS notice can be scary, normally there is no reason to panic and sometimes a reply isn't even necessary. For those taxpayers who find that their tax situation has become too complicated or who face wage garnishment or bank levies, the best course of action is to become familiar with the legal options available to settle tax debts and move forward toward financial security.
Source: The Salt Lake Tribune, "Got a notice from the IRS? Here's how not to panic," Aug. 22, 2012