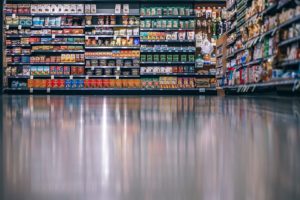 Las Vegas business owners who battle the IRS may need help
Las Vegas residents can experience troubles with the IRS, especially if they are a small business owner. However, major retailers can also find themselves on the far end of the IRS' telescope and can sometimes be caught to the tune of millions of dollars. Fortunately, one major retailer has come out ahead in their fight against the tax giant. Kroger can finally breathe a sigh of relief because they have won their IRS tax case.
The IRS was attempting to collect almost $600 million from the grocery chain. The dispute came after a deal involving Ralphs Grocery Co. and Fred Meyer Inc. Kroger bought Meyer, a competitor that actually owned Ralphs, for $13 billion about 13 years ago. However, before Kroger bought Ralphs, they were undergoing a Chapter 11 bankruptcy reorganization. The chain was transferred to creditors and their value for tax purposes actually increased.
Once it was transferred, the result was major tax deductions, but the IRS disagreed with the deductions from the tax transfer. They claimed the Federated Group of Stores (the organization that owned Ralphs) was actually a tax-free organizations, so it should not have allowed the store to take the deductions based upon their depreciation. Unfortunately, Kroger managed to inherit the tax problems once they bought Fred Meyer. Now, Kroger is victorious and the IRS has dropped their claims against the giant.
There is no word on why they dropped their case, but Kroger appears to have just saved $567 million. When Las Vegas companies are involved in an ongoing dispute with the IRS, it may be the time to seek out help experienced with such problems. Kroger appears to have done so and after a decade long court fight can finally get back to business as usual.
Source: Reuters, "Grocery giant Kroger wins $567 million tax fight," Lynnley Browning, Nov. 29, 2012