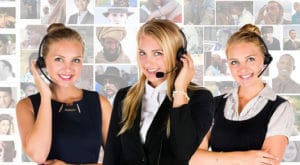 IRS taxpayer services worked poorly in recent tax season
Experts predicted that the tax service sponsored by the IRS would not be working very well this past tax season. The truth turned out to be worse than their predictions. More than eight million calls were dropped by the IRS switchboard, including a fair share from taxpayers seeking assistance here in Nevada.
The director of the taxpayer assistance office admitted that the past season was "by far the worst in memory" with respect to taxpayer assistance. Statistics showed that only 37 percent of taxpayer calls routed to customer service representatives were answered, and those who got through had to first wait about 23 minutes. In 2014, 71 percent of the calls were answered with a wait time of about 14 minutes.
The IRS also failed to get the forms and publications to the post offices and libraries in time, and when supplies ran out, they were not replenished. Indeed, in a March 31 speech at the National Press Club, the Commissioner of the IRS admitted to an "abysmal" level of taxpayer services. The generally accepted ineffective service was attributed to the budgetary cuts imposed by the U.S. Congress.
One fact that helps taxpayer services get less attention is that enforcement matters for Nevada and every other state get double the budgetary allotment. The head of the taxpayer services office stated that the IRS continues to view itself as an enforcement agency. The agency apparently thinks that it can handle future taxpayer assistance through a system of automated services that eliminates taxpayer contact, according to the taxpayer services director. She predicted that the agency's lack of public contact could result in a loss of credibility that translates into less pubic cooperation and significant losses of voluntary income paid, thus making its enforcement efforts less effective.
Source: USA Today, "Report: IRS taxpayer service goes from bad to terrible", Kevin McCoy, July 15, 2015