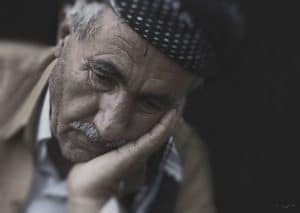 IRS tax scams grow against vulnerable elderly victims
Senior citizens seem to be facing perils from increasingly frequent tax fraud scams, both nationally and here in Nevada. It's reported that in one prominent scam the caller will typically identify himself as a "tax crime investigator." This individual reportedly makes threats of physical harm if the victim doesn't pay the tax money claimed due. Callers may also claim to be from the IRS in the hope of emotionally overwhelming the victimized individual.
Despite the fact that a government agent would not, in reality, threaten physical harm, there are extremely vulnerable victims who can be easily made prey to such sham operations. As stated, the largest reservoir of those who might believe the false story are the elderly who are alone and isolated. Illegal immigrants and others with little ability in English can also be handicapped enough to fall for an approach that threatens harm.
It is heartbreaking to learn the depth to which some defenseless and vulnerable people can fall into being tricked by a fraudulent scheme. In one reported example in Florida, a person declaring that he was from the IRS told a 92-year-old woman that he would kidnap her if she did not pay what she owed. She paid $8,000 before finding the good sense to contact the authorities.
According to the IRS, some callers tell victims that they're going to get a big refund. They may threaten driver's license revocation or even arrest for tax evasion. In some instances, their goal is to commit identity theft and get the use of credit cards and other ID information. The con artists may combine such entreaties with follow-up calls from associates who say they are from law enforcement or the state driver's license bureau.
In Nevada and nationwide, it is strongly advised that people not send or pay money to anyone who is not fully identified and verified. Get further verification from the IRS if the individual represents herself as being an IRS employee. Whenever possible, family members should supervise and assist elderly relatives in managing their finances and in weeding out illegal shams.
Source: tbo.com, "Sheriff warns residents of tax phone scam", June 6, 2014