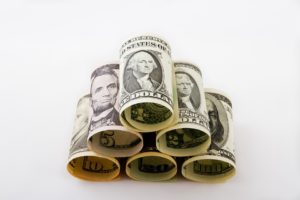 IRS tax revenues come mainly from individual income taxes
Now that tax season has gotten over the hump, it may be useful to understand the different sources of tax revenues that are collected by the government. The IRS collects income taxes from businesses, employers, estates, and individuals. There are also gift taxes and excise taxes. These are common to the residents of Nevada and every other state.
In 2013, the IRS reported that it collected a total of $2.9 trillion, for a 13 percent increase over 2012. The interesting and perhaps surprising fact is that most of the tax money that the IRS collected came from taxes on individuals. In 2013, 53.9 percent of revenues came from individual income taxes, and 31.4 percent from employment taxes. The surprising data is that only 10.9 percent was collected from businesses for business income.
For some people this may beg the obvious question why business income is such a lower percentage of tax revenues. It's reported that back in the 1960s and 70s the percentage coming in from business income hovered around the 25 percent mark. The decrease for the 80s, 90s and thereafter may possibly be due to a political decision to favor the treatment of businesses more generously. The theory behind that policy is that it is meant to encourage the growth of businesses, small and large, and that the employment base will be increased if business growth is healthy.
Interestingly, excise taxes such as the gasoline or tobacco taxes, have dropped from about 10 percent to around 2 percent. Estate and gift tax revenues are relatively negligible in the larger scheme of things. For residents of Nevada and elsewhere, these figures may create a new awareness of the nature of IRS collection practices and policies. It also reveals the burden carried by individual taxpayers and, indeed, by middle class taxpayers. Whether there are any options or alternatives is a question that those who create the country's tax policy, along with credentialed experts in the field, can only answer.
Source: smallbiztrends.com, "IRS Tax Collections", Scott Shane, May 12, 2014