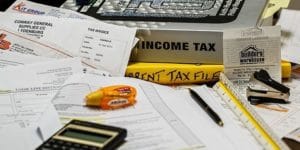 IRS position on personal tax return privacy upheld
Many Americans want to see what's in President Trump's personal income tax returns. Recent polls indicate that a solid majority of voters would like a measure of transparency. Sixty-one percent of respondents to one poll say they would support legislation that would require any future presidential candidate to release at least some returns to have his or her name appear on the ballot.
The voice of the people, however, doesn't hold much sway. The law and the Constitution come down on the side of privacy. This should come as a great relief to everyday consumers and business people in Las Vegas, especially those in the midst of tax disputes with the IRS. If individuals have issues with alleged debt to the IRS, it's nobody else's business but their own.
A U.S. District Court judge reinforced this just last month. The Washington, D.C., jurist ruled that the court doesn't have the power to order the release of Trump's returns by the IRS. He says compulsion to make the documents public can only happen one of two ways. The president would have to sign a consent form authorizing the disclosure, or the Congressional Joint Committee on Taxation would have to call for it.
Observers agree that neither of those things is likely to happen any time soon. Trump has said as much and the Republican-led majority has rejected efforts by Democrats to gain access.
The judge's ruling stems from a Freedom of Information Act request by the Electronic Privacy Information Center (EPIC). The group had argued that the IRS has authority to release Trump's returns if for no other reason than to clear up questions about apparent financial dealings the president has with Russia.
In his decision, the judge said EPIC does not have the right to "peer into another person's income-tax records." Notably, though, he also suggested that he believes the public interest would be served by the release of the information and it could happen if done legally.