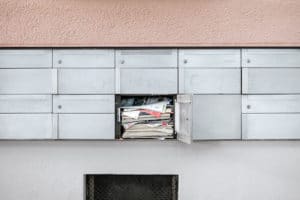 IRS paying refunds filed falsely in names of deceased taxpayers
Fraudulent tax returns filed in Nevada and throughout the country have become a major source of crime that seems to be outpacing a poorly-funded IRS. With someone's Social Security number and a few other details, a criminal can file a fraudulent tax return and collect a refund to which he or she is not entitled. The IRS, reportedly running at one-third of its normal capacity, often sends the refund as requested, despite the fact that the filing taxpayer is deceased.
The returns necessarily contain false and fraudulent entries, such as income amounts, dependents and other details. These are being filed in the name of people who are already deceased. It is surprising to think that the IRS does not have a program that can check details and come up with inconsistencies, thereby catching fraudulent returns in advance.
Apparently, however, the agency has no system for identifying false returns, including one for those taxpayers who are deceased. One would think that the IRS would have a red flag electronically placed on a return filed by a dead person, but there is apparently no such system. The latest scandal has to do with hackers entering a well-known genealogical website, where they are able to steal information and Social Security numbers belonging to deceased Americans.
The website reportedly is showing death certificates of deceased former residents of Nevada and other states upon request. The company has stated, however, that it has decided not to display Social Security numbers for anyone who died in the past 10 years. It is not clear whether that is a new policy due to the latest IRS problem or whether the genealogical company had that restriction in place previously. The company stressed that users have to pay for that kind of information, which limits access to those having subscriptions and who are real genealogical researchers.
Source: wsbtv.com, "$2 million tax fraud scheme tied to Ancestry.com", Rachel Stockman, May 5, 2015