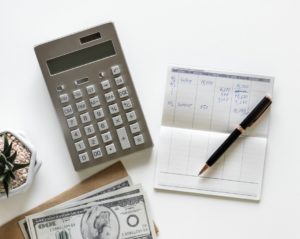 IRS funds taxpayer offices that assist low-income taxpayers
It seems like an unlikely possibility, but the IRS funds an annual program that helps low income persons, including here in Nevada, in dealing with disputes or collection procedures that they may have with the agency. The 2015 annual report of the Low Income Taxpayer Clinic (LITC) Program of the IRS is now out and can be accessed online. At first blush, there would seem to be a conflict of interest by having the federal agency sponsor advocacy offices for those who have a dispute about tax claims.
However, it appears that the IRS simply provides grants to non-profit groups that then operate independently of the agency. The organizations provide free or low cost assistance, along with tax counseling and advocacy. The service may be provided where the low-income client has a dispute or is facing a proceeding like a tax audit, appeals hearings, collection matters, or litigation.
The non-profit organizations may also provide education and outreach programs. Where an organization spots a common hardship that arises in the tax assessment or collection procedure, it may go forward and advocate for appropriate changes. The annual report is a good overview of the history of the program and the type of good works that the LITC offices perform.
For example, the new report indicates that LITCs represented 20,972 taxpayers, including some in Nevada, that had disputes with the IRS. The offices also provided consultation and services to 25,179 other taxpayers. LITC's obtained over $5 million in refunds for taxpayers and eliminated over $51 million in alleged tax liabilities. It seems a bit unlikely for the IRS to fund adversarial services against itself, but that is in fact the way that the program is legally set up. The organizations that are funded are usually quite independent, including clinical programs at law or business schools, legal aid services, and other tax exempt organizations that serve low income persons and families.
Source: cpapracticeadvisor.com, "IRS Low Income Taxpayer Clinics a Resource for Some", Isaac M. O'Bannon, Jan. 29, 2015