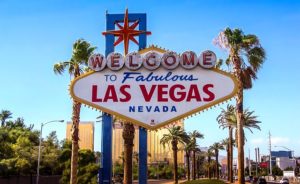 IRS extends Fresh Start initiative in Las Vegas and rest of U.S.
The IRS has extended its "Fresh Start" initiative in an effort to help Las Vegas and other U.S. taxpayers who may be struggling with the amount of taxes they owe. The penalty relief initiative will give taxpayers who qualify a six-month extension to pay off their 2011 taxes. The IRS will still require that interest be applied on those taxes from April 15, 2012 until they are paid, but certain taxpayers won't face any penalties relating to failure to pay if the tax, interest and any other required penalties are paid in full by October 15, 2012.
Two categories of taxpayers will qualify for this relief: wage earners who have not held a job for a period of 30 consecutive days during the year of 2011 through April 17, 2012, and self-employed people who may have experienced a 25 percent drop in income due to the economic recession.
The qualifications do not end there. Adjusted gross income cannot exceed $200,000 if the taxpayer is married and filing jointly or $100,000 if filing separately, as a head of household, single or a qualifying widower. The amount of overdue taxes cannot be over the amount of $50,000. Taxpayers who meet the requirements to qualify for the 2011 penalty relief should complete a Form 1127A.
The Fresh Start program also grants the ability for taxpayers to use installment agreements to help them catch up on back taxes. The threshold for the installment agreement has risen from $25,000 to $50,000 and requires providing only limited financial information. The allotted time to pay has also been increased from five to six years. If someone has debt over $50,000, the IRS will need a Collection Information Statement, Form 433-A or Form 433-F.
The IRS also offers another Fresh Start option. Las Vegas taxpayers can settle with the IRS for less than they full amount they owe. However, if the IRS believes the amount owed can either be paid as a lump sum or in payments, they will likely not accept a taxpayer's offer to settle.
As Las Vegas residents continue to struggle financially in a less than prospering economy, hopefully this Fresh Start initiative will provide some people with the time they need to pay their taxes.
Source: My Fox DFW, "Tax Tip: IRS' Fresh Start initiative helps taxpayers who owe tax," March 15, 2012