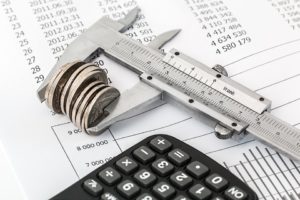 IRS Commissioner says budget cuts affect agency efficiency
Officials with the IRS continue to complain publicly about the reductions in the agency's operating budget imposed by Congress. The Commissioner of the IRS told a national group of accountants that taxpayers and tax preparers who have agonizing waits to talk with tax agents on the phone, should call their members of Congress and complain. The budget cuts and lessening of services have affected taxpayers and tax preparers throughout the country, including in Nevada.
A reduction in personnel may seem to be a relief to some taxpayers with liens and other tax debt issues. However, the lack of agents to work out agreements with taxpayers could possibly put some of those individuals in a deeper hole and deprive them of getting a better resolution with the agency. Delays now occurring due to the economic problems of the tax agency could be held against taxpayers whose files show only there has been no action to settle tax debts.
According to a report from the office of the National Taxpayer Advocate, just 61 percent millions of customer service calls to the agency were answered in 2013. Telephone wait times have more than quadrupled over the past several years. Additionally, the Commissioner reported last week that the agency has cut 5,200 call center employees due to budget reductions.
Those cuts in services have a countrywide effect, including in Nevada. The IRS Commissioner also pointed to the circular problem being established by Congress' budget-cutting policies: the top revenue-producing agency is suffering a lack of proper funding because revenue shortages are creating a need for budget cuts. Thus, he claims that the country is losing billions in tax collections by saving a pittance of that amount. He concluded that the IRS cannot continue to pretend that efficiency isn't suffering when tax budgets continue to hurt the agency effectiveness.
Source: accountingweb.com, "Koskinen Places Blame for Long IRS Wait Times on Congress", Jason Bramwell, Aug. 22, 2014