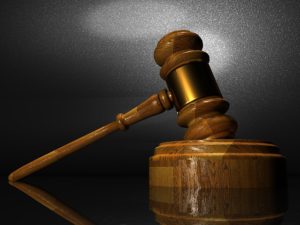 Hewlett Packard battles IRS and loses
Taxpayers in Nevada who attempt to fight the IRS are usually in for a long battle. However, large corporations can also find themselves in a scuffle with the government agency. Hewlett Packard recently lost a major battle with the IRS. The company filed a lawsuit against the IRS in an attempt to claim over $190 million in tax refunds, but it was shot down by a judge.
The refunds had been linked to an overseas tax shelter created by AIG. The strategy behind the refunds involved the trading of derivatives with a goal of "generating capital losses and foreign tax credits for large corporations." The company was apparently hoping to use them to lower their tax bills in the United States.
The IRS refuted HP's claims stating the strategy used created invalid financial benefits that could not be used legally as tax deductions. This is not the first time HP has sued over these refunds and lost. In a separate lawsuit, HP seeks to recover $248.5 million in taxes and interest paid to the IRS in the years of 1994, 1995 and 1998.
Battling the IRS can be a long and difficult process, as HP undoubtedly knows. The Tax Code is one of the most complicated pieces of legislation and is extremely difficult to navigate. Taxpayers in Nevada who may be considering a lawsuit may wish to be sure of their claims before attempting to take the IRS on in court. Nevertheless, like any government agency, the IRS can make mistakes and even misinterpret its own rules and regulations. Several organizations exist to offer taxpayers pertinent advice on taxes and possibly arguing their claims in court.
Source: Forbes, "HP Loses Suit Against IRS; Sought Over $190M Tax Refund," Eric Savitz, May 15, 2012