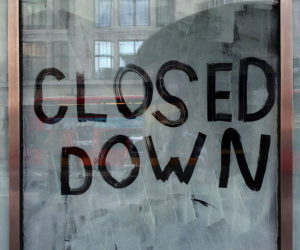 Government shutdown causes IRS woes for some Nevada residents
Taxpayers the nation over already struggling with tax issues may find the government shutdown making things worse, according to some tax experts. As the IRS does not have anyone answering the phones while the shutdown is occurring, it is making life difficult for those Nevada residents who owe back taxes or have other tax issues that require attention. Even though no new tax liens have been introduced during the shutdown, it is scant consolation for those who were in mid-process when the shutdown took effect.
When a tax levy is issued to a taxpayer by the IRS, that individual has 21 days to contact the IRS and arrange for the release of the levy before the funds are appropriated. However, in the current situation, no one is answering the phone. This means individuals who were mid-process when the shutdown happened may have no access to their money until IRS workers return to work.
With no one able to contact the IRS, even the normal avenues of support are closed to taxpayers. This is causing a ripple effect of troubles for a number of taxpayers who are stuck in a holding pattern until the government shutdown is over. When the IRS does return to work, it could be weeks or even months before these issues are resolved.
The IRS is not directly responsible for the current issues being experienced by Nevada taxpayers, but it will be responsible for the fallout the shutdown has caused. It may benefit taxpayers to contact the IRS as soon as the shutdown comes to an end in order to ensure a place in what will likely be a long line at the service desk. Additionally, seeking information and support elsewhere could be beneficial in preparing to deal with the tax issues at hand.
Source: Forbes, As IRS Shutdown Drags On, Some Taxpayers Face Big Problems, Janet Novack, Oct. 10, 2013