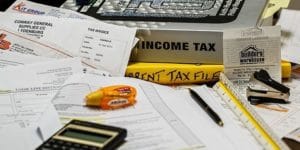 Filmmaker battles the IRS and wins
Filmmakers in Las Vegas and elsewhere have reason to cheer after a documentary filmmaker took on the IRS in U.S. Tax Court and ultimately won her case. The woman went to battle with the IRS after they refused to allow her to deduct expenses she incurred while making her movie, "Smile 'Til It Hurts: The Up With People Story." The movie has not made any money, which led the IRS to claim the woman's documentary filmmaking career was a hobby and not a legitimate business.
The movie was completed in 2008 and went through the festival circuit but failed to pull in any profit. The woman is also a practicing lawyer, and the IRS argued before the court that her legal career was further proof that filmmaking was a hobby.
This contention caused an uproar within the documentary filmmaker community because many people have to hold a more steady job to make ends meet. While they make movies, many times there is no profit despite a concerted effort to bring in money. Several organizations stood behind the filmmaker against the IRS including the International Documentary Association, Film Independent, The National Association of Latino Independent Producers, Women Make Movies and others.
The tax court eventually sided with the filmmaker, concluding her deductions were appropriate and her filmmaking business was legitimate. They also concluded she did not owe the IRS $250,000 and additional penalties from 2006 to 2008, contrary to what the IRS claimed. Las Vegas filmmakers can finally breathe a sigh of relief after the conclusion of a battle that ultimately could have changed how they, and the IRS, view their careers.
Source: The New York Times, "Filmmaker Wins Case Against I.R.S.," Michael Cieply and Adam Kepler, April 22, 2012