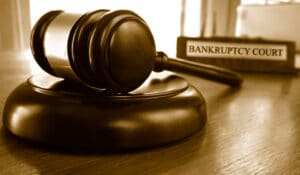 How To File Chapter 7 Bankruptcy in Las Vegas
Anyone intending to file Chapter 7 bankruptcy in Las Vegas must first attend a mandatory credit counseling course and pass the Nevada Bankruptcy Means Test. The debtor must also fill out the necessary paperwork, disclosing all of his or her assets, liabilities, and earnings. Only after completing the paperwork can the debtor proceed on filing bankruptcy in a Las Vegas Bankruptcy Court. The debtor must then follow through with all the bankruptcy proceedings, including attending the meeting of creditors.
Steps of Filing Chapter 7 Bankruptcy
Attending Pre-Filing Credit Counseling
A person filing chapter 7 bankruptcy in Las Vegas, Nevada, must go through a compulsory credit counseling course within six months before filing. This mandatory requirement was put in place by Nevada bankruptcy law that came into force in 2005. The goal of the course is to acquaint the debtor with all the available debt relief options.
Passing the Means Test
Nevada administers a means test to determine the eligibility of a debtor for Chapter 7 bankruptcy. The means test looks at how the monthly earnings of the debtor's household measure against Nevada's household median income. If the debtor's income is lower compared to the median household income in Nevada, then the debtor qualifies to file Chapter 7 bankruptcy.
Completing the Relevant Bankruptcy Paperwork
After qualifying to file Chapter 7 bankruptcy, a debtor must fill out all bankruptcy forms. The debtor should be honest with all the information that he or she provides. A Chapter 7 bankruptcy filing can get dismissed on the grounds of inaccurate information. The information disclosed includes the debtor's earnings, liabilities, and assets. Upon completing all the required forms, the next step is to file a Chapter 7 bankruptcy petition. This petition officially marks the beginning of the bankruptcy proceeding.
Bankruptcy lawyers in Las Vegas know what paperwork must be completed and filed. They also know the deadlines their clients must meet. Working with an aggressive lawyer, therefore, increases the odds of a successful outcome in a Chapter 7 bankruptcy case.
Bankruptcy Proceedings
After filing Chapter 7 bankruptcy, the debtor is then assigned a Trustee. A Trustee confirms the identity of the debtor and the accuracy of the disclosed information. The Trustee is also tasked with the responsibility of liquidating a debtor's unprotected property and apportioning the funds to creditors. A debtor is then required to attend a meeting of creditors where his or her financial condition is thoroughly scrutinized.