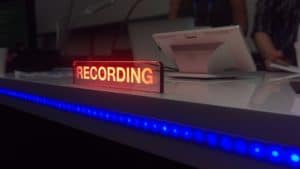 Federal tax lien woes plague hip hop mogul
A prominent record producer is facing serious economic strife thanks to an outstanding tax bill that equals almost three million dollars. Nevada residents may be familiar with Damon Dash, the head of Roc-A-Fella Records, who is in dire straits after a federal tax lien has hit him with a $2.8 million bill, in addition to outstanding bills in other states. His net worth is currently estimated at only $2 million.
The former hip hop mogul has pleaded his case before a state Supreme Court, asking for leniency in paying back the taxes he owes. He alleges that he is barely able to cover his day-to-day bills and is considerably behind on rent and other payments. He has requested the court not garnish his wages, as he is also currently paying a semi-monthly child support bill equaling approximately $20,000.
Dash did not always face financial difficulties of this scope — when Roc-A-Fella was founded in 1994, the company took in millions in revenue. But since its dissolution in 2009, the onetime entertainment giant has faced considerable challenges in trying to keep his finances in order. The most recent tax lien only adds to his growing list of amounts owing.
Obviously most Nevada residents will never face tax bills of this magnitude, but a federal tax lien can still be imposed for smaller amounts. Thankfully there are options available for people struggling to pay off the IRS or other tax organizations. Seeking support in financial matters is a good first step towards getting back on financial track.
Source: bet.com, "Damon Dash Hit With $2.8 Million Tax Lien," Latifah Muhammad, July 8, 2013