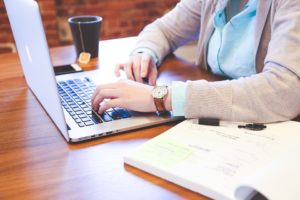 Exposure of IRS tactics may be a good wake-up call for reform
It's interesting that an outcry of public disapproval of IRS  collection tactics was expressed here in Nevada and throughout the country after recent press revelations of the agency's practice of seizing bank accounts of innocent taxpayers. That is the practice where the IRS swoops down on unsuspecting innocent persons and freezes their bank accounts on a mere suspicion that the amount of the customer's cash deposit may indicate illegal activity. The victims are not charged with a crime, and they receive no due process.
Often, the IRS holds the person's money indefinitely as the victim tries to obtain relief through unreliable appeal procedures. Many believe that the agency has caused untold heartache, pressure, economic disaster and physiological trauma to innocent persons by using such arbitrary enforcement procedures. In the face of the public exposure recently, the agency announced that it will limit the practice. Unfortunately, experience indicates that the promise could be easily side-tracked if not compelled by legal authority.
The IRS has carried out seizures without due process for many years. It's unknown why there was not earlier discussion or criticism of the agency. Sometimes the momentum just builds to a point where the volcano erupts – perhaps that's what has analogously happened here.
Even if the agency's new policy is being carried out in good faith, there are several other known methods of seizure of property and freezing of accounts that the IRS has been using for many years, including regularly here in Nevada. The size limitations of this article prohibit discussion at this time. But agency practices that may be lacking in basic constitutional protections have been discussed in prior blogs and will be treated in the future in this column.
Source: "David Leeper: Talking Taxes", David Leeper, Nov. 9, 2014