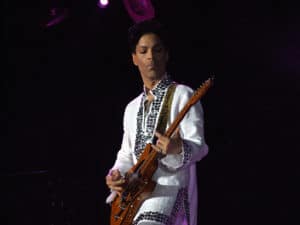 Estate taxes, part 1: Prince's passing is reminder of the issue
Prince was no stranger to Las Vegas. He played many concerts here, including a series of shows in '06 and '07 that ran for several months.
Now, suddenly, the Purple One is gone. He died under somewhat mysterious circumstances last week Paisley Park, his musical studio complex in the Minneapolis – St. Paul area.
This week came the word that he died without a will. In this two-part post, we will post this question: What are some of the key points to know about estate and gift taxes?
In Prince's case, the issue at hand is what happens when someone dies without a will. He had no spouse or children, so it appears that five half-siblings of his will inherit of his estate under Minnesota's intestacy laws.
The estate is reportedly worth hundreds of millions of dollars.
And of course the IRS is poised to grab a hefty amount for taxes. The amount is likely to be nearly 40 percent of the estate's worth.
It is by no means unprecedented for a celebrity to die without a will. This has happened with other prominent singers, including Amy Winehouse and John Denver.
Even if you have a will, however, it is necessary to go through the public and often very slow probate process.
That is why some people use such estate planning vehicles as revocable trust. A revocable trust allows for assets to be distributed without having to go to court.
What about estate and gift taxes? In part two of this post, we will continue the discussion.