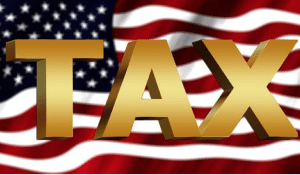 Why Is Trump's Tax Audit Taking So Long?
Some tax experts say the reason Donald Trump's tax audit is taking so long is that there are many gray areas within the tax laws and he seems to be involved in most of them. Unlike Trump's audit, most audits typically take between three and nine months to complete. An audit notification may be as simple as a request for information. However, for complex tax audits, help may be needed to avoid costly penalties and fines.
Most Audits Are Done by Mail
People who make more money and take more deductions are at an increased risk of an audit. Most audits are automated and are often triggered by errors in returns of people claiming the Earned Income Tax Credit. A correspondence audit begins with a letter that requests documentation to back up the taxpayer's EITC claim.
Why is Trump Being Audited in the First Place?
Before the first 2020 presidential debate, a New York Times investigation reported that Trump paid only $750 in federal taxes for 2017. The report further stated that he paid income taxes of $70.1 million between 2005-2007. However, he only paid a total of $5.2 million between 2016 and 2017. According to NYT, those payments were "rolled forward to cover potential taxes in future years" while the president tapped tax credits to address his tax liability.
During the second debate, Trump claimed that he had prepaid "millions and millions of dollars" in taxes. He referred to the $750 reportedly paid as a filing fee. But at the crux of Trump's IRS woes is an audit that focuses on his 2010 tax return. In that return, Trump claimed and received a $72.9 million refund. That amount is equal to all the federal tax he paid between 2005-2008 plus interest. The refund was made possible because of the $1.4 billion in losses that Trump claimed in 2008 and 2009 for his core businesses.
Trump's Tax Situation Is Not Common
Throughout the last decades, it has been commonplace for presidents and presidential candidates to release tax returns to the public. Trump broke that tradition during both presidential runs because he said he was going through a "very routine audit."
Legal experts say that Trump's audit is quite unusual. Francine Lipman, a University of Nevada law professor and certified public accountant agrees that "an audit definitely can drag out, but not 10 years. That doesn't pass the smell test."