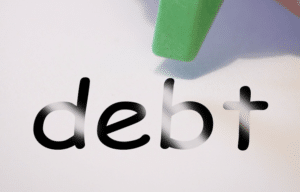 CFPB Proposal: New Protections for Debtors in Henderson
The Consumer Financial Protection Bureau (CFPB) recently announced a proposal to amend Regulation F, the rule which implements the FDCPA. If implemented, the changes would provide consumers with enhanced protection against debt collector harassment.
What is the FDCPA?
The FDCPA was put into law in 1977 to protect debtors from deceptive, abusive, and unfair collection practices by debt collectors. Congress suggested that these practices caused debtors to suffer such consequences as job loss, marital problems, and personal bankruptcies, in addition to invasion of privacy.
The FDCPA allowed consumers to gain some protections when dealing with collectors, which are often third-party debt collectors. This includes those contracted by the IRS to collect back taxes and penalties. Under the FDCPA, debt collectors could not harass debtors with excessive phone calls at all hours of the day or through verbal abuse, including profanity and threats.
Proposed FDCPA Amendments
A lot has changed since 1977. New methods of communication, like emails, voicemails, and text messages have come into existence since the FDCPA was put into law. The Consumer Financial Protection Bureau recently proposed an amendment to the FDCPA that would provide consumers with additional protections against harassment and options for dealing with their alleged debts.
Changes to the FDCPA would address how debt collectors may communicate with debtors via phone calls, text messages, voicemails, and emails. This includes providing the required disclosures electronically. Debtors would be permitted to control how they are contacted and to unsubscribe to any future electronic communications. They would also be able to restrict a debt collector to contacting them only on a specific phone number and only during specific hours.
Under the proposed amendment, debt collectors would be restricted to no more than seven phone calls a week in attempting to speak to a debtor about a specific debt. Once contact has been made with the debtor, the collector must wait at least one week before calling again.
Debt collectors would be required to send debtors an itemized notice of the debt. Included would be plain-language disclosure on how the debtor can respond to the collection attempt, including disputing the debt. A "tear-off" response sheet would need to be included with the notice to allow the debtor to make his or her response.
Debt collectors would be prohibited from threatening consumers with legal action for debts that are time-barred. The collector would also be prohibited from reporting such debts to credit reporting agencies without first contacting the debtor.