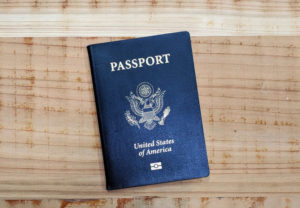 A different travel ban: passport denial or revocation for tax debt
Newly-inaugurated President Donald Trump's attempt to ban travel to the U.S. from seven predominately Muslim countries has been blocked for now by a federal court.
But Trump's would-be travel ban is not the only potential federal travel restriction to be aware of. There is also the power given by Congress to the IRS in late 2015 to revoke or deny passports in certain cases of delinquent taxes.
In this post, we will update on the passport story.
It's been a little over a year now since Congress passed (and President Obama signed) the legislation on passport denial or revocation for tax debt. The IRS has been working on plans for a program to implement the legislation.
The program involves certification by the IRS to the State Department that someone has a designated level of tax delinquency. In round numbers, this level is $50,000, which may include penalties and interest.
The State Department, not the IRS, is the agency with the actual authority to revoke or deny a passport.
No one has had his or her passport taken or an application for one refused yet. Certifications are expected to begin soon, however, with updates available on the IRS website.
If you owe $50,000 or more and are concerned about losing your passport, you may want to explore ways of resolving your tax debt with the IRS. Keep in mind that even if you can't pay the full amount all at once, it may be possible to work out an installment agreement or get the IRS to accept an offer in compromise (OIC).