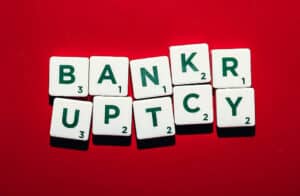 How Much Does a Bankruptcy Lawyer Cost?
People seeking a solution to their overwhelming debt may wonder, "How much does a bankruptcy lawyer cost?" The answer depends on the type of bankruptcy you file, your assets, the location of the lawyer, and the time the attorney spends on your case.
Sixty-four million Americans had debt in collections during 2021. Debt that goes to collections can range from student loan debt to medical bills and taxes. In fact, medical bills and unpaid credit card debt are the two debts that are most often sent to collections. These debts also most frequently cause a debtor to consider bankruptcy. The type of debt owed and how far behind the debtor is in payments can determine how serious the situation is. In some cases, the debtor could be brought into court, garnishments could be issued, or liens on the property could be put into place.
Hiring an attorney can stop debt collection efforts and help lower or eliminate the total amount that will have to be paid back in the long run. Hiring a bankruptcy lawyer will help the debtor determine whether a settlement might be the right solution, or if filing for bankruptcy is a better fit.
Should You Hire a Bankruptcy Lawyer or a Debt Settlement Lawyer?
Many people who ultimately file for bankruptcy start off by hiring a debt settlement lawyer to reduce the money they owe to creditors. A debt settlement lawyer will help you figure out the best way to resolve the owed amount or achieve a reasonable settlement. A settlement is when the creditor agrees to accept a lower amount than what is owed while still considering the debt paid in full.
Since lawyers are trained in negotiations, they can increase the odds of an accepted settlement offer. If the offer is accepted, a lawyer can also help facilitate when and how the payment is made between the debtor and the creditor. However, creditors do not have to accept settlement offers if they don't want to, especially if they can prove through legal channels that the debt is owed. If the creditor does not accept the settlement offer but decides to instead sue the debtor, then the lawyer can defend the debtor in court. In many cases, people hire a bankruptcy lawyer and file Chapter 7 or Chapter 13 to stop collection efforts when creditors threaten to sue.
What Does a Bankruptcy Lawyer Do?
A bankruptcy lawyer will help you decide whether to file a Chapter 7, a Chapter 13, or another type of bankruptcy to help you meet your financial goals. To determine the type of bankruptcy that is right for you, your lawyer will evaluate your debts, your income, your expenses, and your assets. He will discuss with you the assets you want to protect, your ability to make monthly payments, and the types of debt you have. An attorney can also advise on any back taxes that are owed and whether they can be in included in the bankruptcy.
Your bankruptcy lawyer will also help you navigate the legal process, ensuring all documents are filed correctly and on time. This can help prevent delays in the process or the dismissal of your case. 
Filing bankruptcy pauses debt collection efforts. When bankruptcy is concluded and a discharge is awarded, the debts that were included can no longer be collected. The debtor's obligation to pay has been wiped away by the bankruptcy.
How Are Bankruptcy Lawyers Different from Debt Settlement Companies?
There are some important differences between a debt settlement company and a bankruptcy attorney. The biggest difference is that a lawyer is licensed to defend the debtor in court, while a company cannot or will not, even if they have an attorney on their payroll. Some other differences include:
A debt settlement company might sway the debtor by informing him or her that creditors do not have to accept settlements if payments are current, encouraging him or her to stop payments on the owed amount to increase his or her chances of the settlement becoming accepted.
The companies might have the debtor make payments to their company and not directly to the creditors, instead waiting to pay creditors until they have a large amount to offer.
Debt settlement companies might charge a monthly fee on top of a percentage of the amount of money that was saved by seeking a settlement.
It is possible that settlement companies will pay themselves prior to paying the creditors, making the process last much longer than it would be to handle paying back the debt without the company.
Some companies will not outline the situation as openly as they could, failing to let the debtor know all the consequences of stopping payments, which may include additional charges to get the account collected and accruing interest, which will make the amount owed get much larger.
The consequences for not making payments on owed debt don't just include the amount owed increasing, but can also include affecting the debtor's credit score. Creditors can report missed payments and, if the debtor is sued and judgment awarded against him or her, that can also be reported.
How Much Does It Cost to File Chapter 7 or Chapter 13 Bankruptcy?
If you are considering filing for bankruptcy, chances are that you are struggling with your current financial situation. When every penny counts, it is important to know upfront how much it will cost to file Chapter 7 or Chapter 13 bankruptcy. You'll need to consider how much a bankruptcy lawyer costs, and how much to expect in filing fees.
The cost to file a Chapter 7 bankruptcy in Nevada was increased to $338 in December 2020. Chapter 13 bankruptcy filing fee was also increased and is now $313. If you are an individual filer who is unable to pay the filing fees upfront, however, you may be eligible for an installment plan. If you qualify, you will need to pay approximately $80 each month for the first three months and then a final payment of $98 if you are filing Chapter 7. If you are filing Chapter 13, your final payment will be $73. The Clerk's office does not accept cash payments to file bankruptcy in Nevada.
Additionally, if you are filing Chapter 7 bankruptcy, and you cannot afford the filing fees, you may be eligible to have them eliminated altogether. To have your bankruptcy filing fees waived, you must:
Have an annual income that is less than 150% of the Nevada poverty guidelines
Be filing bankruptcy as an individual
File chapter 7
Additional Bankruptcy Costs
If you are filing bankruptcy in Nevada, you may need to account for a variety of additional costs as well. For instance, Nevada bankruptcy filers are required to take an approved credit counseling course and a debtor education course. Both of these courses can be found online with numerous providers, and the average cost is between $10 and $50 for each course.
You may also need to pay for your attorney's copy of your credit report. Sometimes, however, you can access copies of your credit report for free.
When people file Chapter 13 bankruptcy, it is common for their lawyers to complete various tasks in the months following the filing. If your bankruptcy lawyer provides you with additional services after you have filed for Chapter 13, you may have to pay his or her hourly rates.
How Much Does a Bankruptcy Lawyer Cost in Las Vegas?
Bankruptcy lawyer fees vary by district, attorney experience, and the complexity of your financial situation. While you might find an attorney who advertises unusually low bankruptcy lawyer rates, you should proceed with caution. Many low-cost bankruptcy advertisements fail to mention that they are offering basic bankruptcy services. They have à la carte systems that increase your out-of pocket costs if you have a high number of creditors, high debt, or you are filing jointly.
Unfortunately, bankruptcy lawyer fees do not always correspond with the attorney's qualifications. Filers should meet with several bankruptcy lawyers to find the one that will resolve their debt in the most efficient fashion. This should include going over all available options for resolving the debt, such as considering bankruptcy instead of a settlement.
Many bankruptcy attorneys in Las Vegas offer free or low-cost initial consultations that make choosing your attorney easier. Law firms in Nevada recommend that filers take advantage of these opportunities to find out more about how much it will cost to hire a bankruptcy lawyer and to size up the attorneys in their area.
Judges in Nevada have the right to examine bankruptcy lawyer fees. If fees are determined to be unreasonable, the judge can order them returned to the trustee.
What Happens If Non-Payment of Bills Goes On Too Long?
Medical bills can add up after an accident and might be from multiple creditors and companies, which can leave the victim overwhelmed. If injuries are severe enough that you are unable to go back to work quickly, then you might be considering bankruptcy after a crash or other accident. If your medical bills are driving you to bankruptcy, it is a good idea to speak with an attorney early on.
When a bill is not paid in full by the due date, some creditors are quicker to take action than others. The consequences depend on the creditor, what type of debt is unpaid, and how behind the payment in question is. Utility companies may shut off services if a bill goes unpaid for as little as two months. Credit cards will decline if the minimum balance is not kept current. Back taxes can lead to liens being placed on the property until the amount and other fees associated with late payment are paid. Large medical bills will start to accrue daily interest at a set rate. If bills go unresolved after multiple attempts by the creditors to get the amount paid in full or set up on a monthly payment arrangement, the bill can go to collections.
A collection agency will then begin collection efforts, including calling and sending letters to the debtor. Some collection agencies have their own lawyers, allowing the company to sue the debtor to get a judgment rendered. Once the company has a judgment in place, they are legally allowed to issue garnishments to the debtor's employer or bank to pay in full the amount that is owed. It's important for debtors to keep in mind that collection agencies will also have their own fees and other charges added to the final amount they will collect. This can make the amount owed continue to grow, along with the interest already accruing.
Having a judgment in place can also affect the time frame the bill can be collected, meaning that the debtor may have this debt hanging around for years longer than expected. A bankruptcy lawyer will be able to help the debtor pause these actions.
What Information Do You Need to Provide to Your Bankruptcy Lawyer?
Your bankruptcy lawyer needs various types of financial information to help you with your case. If your attorney does not have the correct information or something is left out, your case could be delayed or even dismissed. Most attorneys will provide you with a bankruptcy packet to ensure all of your bases are covered and nothing is left out. Documents to provide your attorney with typically include:
Tax returns
Income statements
A list of creditors, their contact information, and the amounts and types of debts owed
Documentation of your monthly expenses
A list of your assets and whether they are tied to a loan
Ownership documents.
Providing this information as soon as possible also helps your lawyer perform an accurate assessment of your case and determine your options.