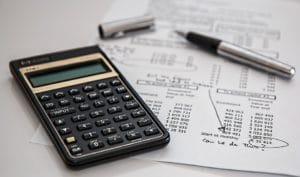 Tax lien tactics, part 1: a rapper's raw tale
The rap musician Rick Ross is no stranger to Las Vegas. He performed here a couple of years ago, for example, at the weigh-in ceremony before a welterweight championship fight at the MGM Grand Garden Arena.
Now he's in a fight of his own, against the IRS.
In part one of this two-part post, we will use the rapper's case as an example of how the IRS can use tax liens in his collection efforts.
Rick Ross was once a Miami-Dade County jail guard whose name was William Leonard Roberts. He broke through on the rap scene with songs such as "Purple Lamborghini."
But the IRS says he underpaid on his income taxes for 2012 by more than $4.6 million. The agency says Ross also underpaid by a combined amount of more than $1.1 million for 2013 and 2014.
That's a total of more than $5.7 million. And this week, the IRS imposed two tax liens on Ross's house in suburban Atlanta.
A tax lien does not actually take your property. It puts you on notice of the government's right to do so unless you pay up. The key document is called a notice of federal tax lien.
Ross is blaming the problem on an error by his previous accountant and says he is working to resolve the issue with the IRS.
There are indeed ways to get rid of tax liens. But as we will explain in next week's post, trying to blame your tax preparer is not really the right way to do that.